your new customers are looking for you but don't know where you are…
LOCAL SEO
|

   PPC 

|

WEB DESIGN
How do you get more new customers without taking time away from the ones you already have? You partner with a digital marketing agency that's trustworthy and knows how to get results for your business.
With fully outsourced digital marketing, you have more time to focus on what matters most in your business without worrying about where your next customers are coming from.
BriteBuzz is the partner you need to help your new customers find you. Our mission is to provide, a stress-free, results-driven marketing solution that will help you:
✓ Get Found Online
✓ Get More Customers
✓ Growth Your Business
Our Digital Marketing Services
Even though you may have the greatest and most innovative products and services, if your company is buried in search results to the point that consumers can't find you online, you essentially don't exist. BriteBuzz is here to solve that problem with high quality digital marketing services.
Local SEO
Get more customers to your local business. Our Local SEO services help you rise above your local competition and attract prospects that are already looking for services like yours.
PPC Management
Need to start getting targeted prospects finding your company quickly? Pay-Per-Click or Search Engine Marketing is a great way to make that happen. 
Web Design
You only have a few seconds to capture the attention of visitors that land on your website. Let us help you make the very best first impression.
SEO City Pages
Improve your website's local search relevance for multiple locations with uniquely designed City Pages.
SEO
Your potential customers search for the products and services you offer but your website is not on the first page of Google. We can change that and get your website found.
Reputation Mgmt
If you see negative information when you search your business's name, it's costing you money. Your online reputation is more important now than ever before. 
Besides holding ourselves to a high standard of quality and professionalism, we want our customers to expect the most from us as well. Here's what to expect:
Your Own Custom Strategy
Every client has their own specific goals, business strategy, competitors, target customers and locations. This requires a unique digital marketing strategy that's created just for them.
Our commitment to our clients is that we'll design and implement a custom strategy specifically for their business.
Trustworthy & Transparent
We understand and manage the complexities of your digital marketing campaigns so that you can focus on what's most important, running your business.  We believe this comes with the responsibility to earn your trust through transparency, accountability and results. That's exactly what we'll do.
Focused on Client ROI
We work daily to make sure that you get the maximum return on your investment (ROI) from the digital marketing services that we deliver.
What does this mean?
It means that success is measured on how many new leads and customers you get and not simply the amount of site traffic generated. Front page listings, Facebook followers, Instagram likes, and blog post visits mean nothing if they aren't making you money.  We care about the results.
Take your business to the next level
Even though you may have the greatest and most innovative products and services, if your company is buried in search results to the point that consumers can't find you online, you essentially don't exist. BriteBuzz is the digital marketing agency to solve that problem.
"Bobby with BriteBuzz has been an absolute pleasure to work with! He created a fantastic website for my business that has generated a lot of business for me. He continues to impress me with his expansive knowledge of the industry and goes above and beyond to make sure that I am on the road to success with my business. I highly recommend him to any business owner that is need of SEO/ Internet marketing."
"Bobby is the best, he has exceeded all of my expectations. He knows his business inside and out and remains interested in my success. I'm not a computer guy so I need someone well informed and someone I trust because I don't know how to analyze my sites' effectiveness, especially against the massive Google algorithms. With Bobby, I do trust him, but I don't need to check his work, I know the phones continue to ring steadily with less and less money being shipped off to Google add words. If your business needs an effective web presence, you want BriteBuzz."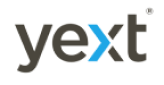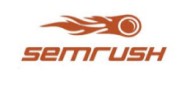 Schedule a Free Consultation
Chat with a BriteBuzz team member today to discuss your local SEO needs. We'll send you a custom quote and lay out the next steps for optimizing your business website.
Contact BriteBuzz today. Get More Customers. Grow Your Business!