Reputation Management
Get control of your online reputation to stop or prevent the loss of new business
Take control of conversation surrounding your company with online Reputation Management Services
Online reputation management is the means of ensuring people only access positive information about you or your organization when they perform an internet search. When conducted properly, online reputation management services for individuals and businesses can help to counteract misleading trends, maintain a fair and balanced perception and help you to continue putting your best foot forward.
Why Your Online Reputation Matters
As an individual, you might not consider that people might be interested in searching for information about you – but it's more common than you might think. Some of the most popular reasons for performing a search regarding an individual include:
• Employers conducting pre or post-interview research
• Landlords checking the suitability of prospective tenants
• Children wanting to know more about the lives of their parents
• Potential romantic partners looking for information
• Former colleagues wanting to share work opportunities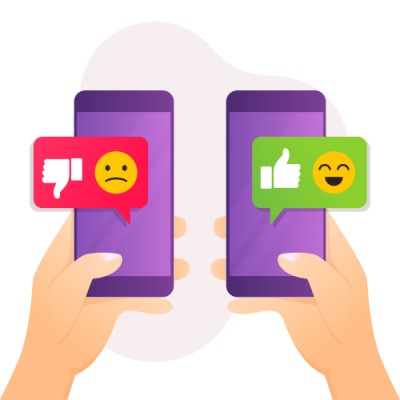 As a business or organization, you can expect potential and existing customers to search for your business on an almost daily basis, for the following reasons:
Checking reviews to see if your company is trustworthy
Finding out if your business has a history of poor customer service
Wanting to know if your company is financially viable enough to put trust in
It's not uncommon for competitors to check up on your reputation – either as a means of learning from your mistakes (in poor reviews for example) or to target customers who have been unhappy with your service in the past.
The principles of online reputation management
Understanding how your reputation is governed online can help you to better understand how a reputation management services provider can help. Your online reputation is determined by the following:
1) Search results
Complex calculations and algorithms make educated guesses regarding the information that people searching for you will find interesting. This could be anything from stories in the local press to negative reviews on sites like TripAdvisor or TrustPilot.
2) Popularity vs accuracy
Search engines don't care about what is true or false – spurious information about you or your company is more likely to reach the top of Google's results if it's popular. It's why embarrassing photos, information on lawsuits that were dismissed and other "clickbait" tends to loom large.
3) Social media currency
Nowadays it's not just Google you need to worry about – social media can play a huge role in determining your public perception, too.
How BriteBuzz Digital Marketing Solutions can restore your online reputation
Need to improve your online reputation? Our affordable Reputation Management Services can help you take back control and begin reparing your online reputation.
For more information on how our experienced team can transform your business, simply contact us now.